Heating, Ventilation, and Air Conditioning (HVAC) is a system used to control temperature, humidity, and air quality in enclosed spaces such as commercial and residential buildings. They provide clean air and cool or warm air, depending on your needs.
With climate change and deteriorating air quality due to air pollution, more and more families are installing HVAC Systems to maintain a comfortable environment in their homes.
Types of HVAC Systems
There are our main types of HVAC systems available in the market today.
Split Systems – They are the most common types of systems, and as the name suggests, they're split into two units– one for heating and the other for cooling.
Hybrid Systems – This is an advanced version of the split system. It carries a hybrid electric heating system which improves energy efficiency.
Ductless Systems – This is the appropriate type where conventional ducted systems cannot be used. They are equipped with a heating pump and an air conditioner, both for cooling.
Packaged Systems – This advanced system combines the compressor, condenser, and evaporator in a single unit to offer high-quality heating and cooling.
How to Install HVAC Systems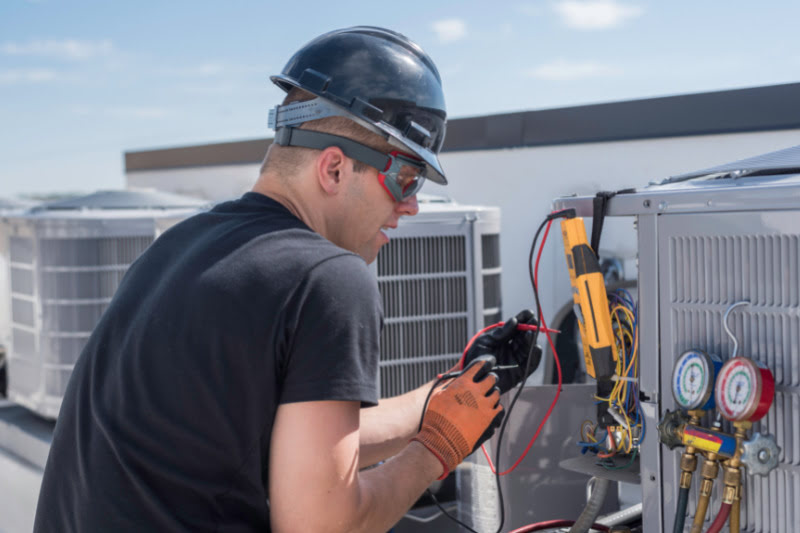 Proper installation training and licensing are required for the provision of installation servicing or maintaining services for an HVAC system. Therefore, it is advisable always to seek the services of a certified technician or a licensed company to help in the installation of your HVAC system.
Installing the system on your own may lead to HVAC safety hazards such as damaging the system, exposure to dangerous chemicals, and accidents such as burns and electric fire.
HVAC Systems Service Providers
These are licensed companies and individuals with expertise in installing, maintaining, and servicing HVAC Systems. They also carry out regular inspections to ensure systems are functioning correctly.
Here are the 5 factors to consider when selecting the best HVAC company;
Licensing and Experience – Ensure that you select an HVAC service provided with proper licenses and certificates to provide quality work. The provider should also be dealing with certified industry products.
Customer Support – Select a service provider available on the phone or within your locality and ready to schedule appointments or answer any questions you may have.
Emergency Services – Not all service providers will offer emergency services, so homeowners in need of urgent repairs and maintenance services should select a provider that can fix an issue as soon as it arises.
Pricing – The HVAC System is a massive investment for a homeowner. And it would help if you strived to get the best quality system and services at a fair price by considering the initial purchase cost, installation cost, warranty on the system, and maintenance costs.
Energy Efficiency – Always select an HVAC contractor with high-quality and energy-efficient HVAC Systems.
Factors to Consider When Selecting the Best HVAC System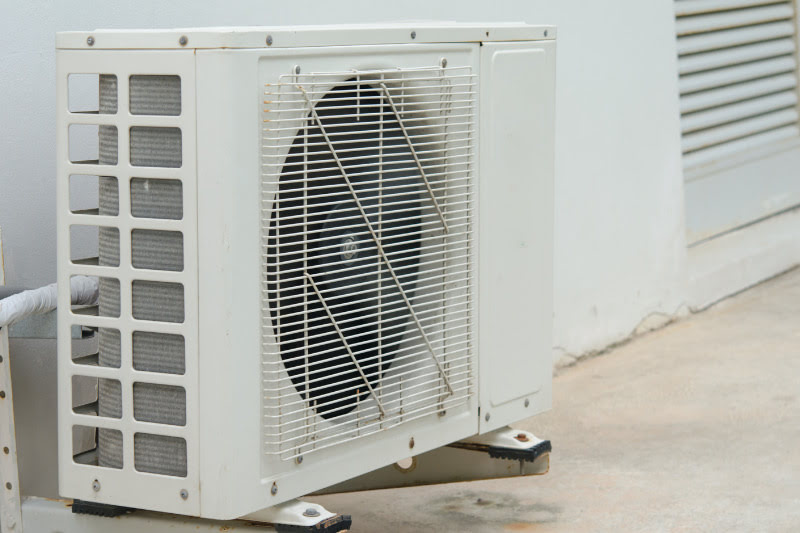 Many HVAC systems in the market come equipped with plenty of features to ensure that you are comfortable indoors. Selecting the best system can be a headache as it requires consideration of many factors in order to arrive at the best option.
Here are factors to consider when selecting the best HVAC system;
Pricing – The initial purchase cost, cost of installation, repair, and maintenance costs. The best and most efficient systems tend to be expensive but offer high-quality heating and cooling services. So always budget accordingly to invest in a high-quality system to avoid doing repairs or replacing the units frequently.
System Capacity – Always know your heating or cooling requirements. This will help choose the best system with the proper functional capacity to meet your needs. A small system unit may not produce enough heating or cooling for your home. This means that it will need to run more continuously to keep up with your demands and thus a higher consumption of energy.
Energy Efficiency – Highly efficient HVAC units will lower your energy costs while giving you excellent indoor comfort.
Warranty – Many new HVAC systems come with a manufacturer's warranty, which can be between a year or two. The warranty periods differ from one manufacturer to another. It is advisable to buy products with extended warranty periods. However, you will still need the services of a certified technician for regular repairs and servicing to keep your system in the best condition possible.
Low Noise Operation – Noise from air conditioning can be annoying. Most modern HVAC compressors operate in silence or produce a faint humming sound. Some units are designed with sound insulation blankets to reduce noise levels.
Durability – To reduce the frequency of repairs or replacement, you need to select a durable system. Always seek professional advice to purchase a durable item.
The Benefits of having HVAC Systems
Quality Air and Temperature – Today's HVAC systems are equipped with the best air purification and filtration technology to ensure your home is supplied with cool and refreshing air free from dust, pollen, odors, molds, germs even chemical vapors.
Consistent Heating and Cooling – You can easily customize and personalize your indoor environment to suit your ideal temperature and humidity.
High Energy Efficiency – Modern Systems are highly cost-efficient, meaning you will spend less on energy costs and the system's maintenance.
Wrapping Up
Installing an HVAC System in your home is one of the best investments you can make as a homeowner. An efficient system will give you a comfortable environment for relaxation, working from home, and enjoying yourself.
Select the best HVAC system for your home by considering the system's energy efficiency, air and temperature quality, cost of maintenance, ease of installation, and system capacity.