I'm certain you know what a business plan is—it's a map to help you navigate your business in the right direction and achieve your goals.
A blog, whether standalone or part of an existing venture is a business in its own right. For this reason, you must set up a clear plan to ensure its success.
I love getting straight to the point and I'll do just that by covering the reasons why you need a business plan for your blog first.
Later in this post, I'll cover other aspects of composing and utilizing a business plan like:
The goals you need to focus on in your business plan
The perfect time to write down your business plan
The questions that your business plan should address
Don't worry if you've already started your blog—you'd be able to come up with an even better business plan since you'll have already tried and tested many aspects of blogging.
We've agreed on the premise that a blog is a business—I'm making this disclaimer because I'll use the words blog and business interchangeably in this guide.
8 Reasons Why You Need a Business Plan
1. To Understand the Business Outlook of Your Blog
Our minds can handle a lot of information at any given time. However, the information may not be so clear amidst all the other things that we may be thinking about.
By writing down a business plan—you'll be able to isolate the most important aspects of your blogging campaign and have a clear picture of how to go about it.
You'll be able to predict outcomes more accurately by assessing every different facet of the business.
As a result, running your business will be much smoother only requiring minor tweaks to keep heading in the right direction.
2. To Focus on Your Blog's Identity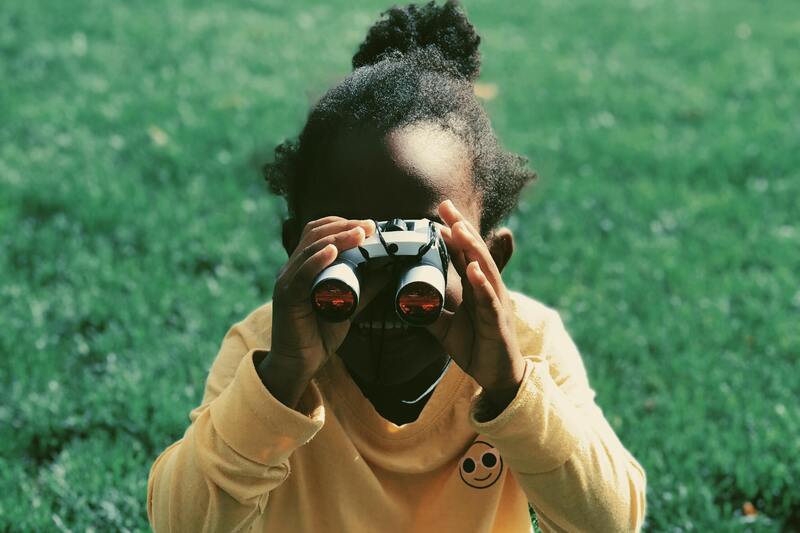 Having a plan will keep you from straying from what your blog is all about. The business plan will always be a reference point before making any drastic decisions.
For instance, if one of your goals is to attract a particular type of audience for a particular reason—you'll stay on track by focusing on this demographic to ensure the highest possible engagement or conversions.
Losing focus can be detrimental to any kind of business as it results in the loss of the core target market. Remember it's not always about numbers but how engaged whatever numbers you have are.
3. To Order Your Blogging Priorities
Blogging entails many different things. Some are more critical than others, especially in the beginning stages.
For instance, you must do these five things on your blog to enhance its performance before you even start thinking about things like promotion.
In your business plan, you'll have the opportunity to put down all the tasks expected when running a blog. By listing them, you can easily rearrange them in order of the most to least important.
You can start managing your blogging business by starting with the most important tasks. As a result, managing your blog will be much easier later on as you'll have gotten rid of the most challenging ones.
This turn of events will open the door to focusing on promotion since you'll have a lot more content to promote at this stage.
4. To Track Your Progress
A business plan usually has a section where you put down your goals and how you intend to achieve them.
As you continue working on your blog—you can occasionally check back with your business plan and see if you're heading in the right direction as far as the set goals are concerned.
Your business plan will keep you in check but you can always adjust your goals when you learn of new dynamics that you failed to account for when putting the idea down.
5. For Accountability
Planning of any kind takes account of two things—expected outcomes and actual outcomes of whatever was being planned.
A business plan will help you record these two parameters regularly—weekly, monthly, or even yearly.
With this information in one place, you can easily point out what works and what doesn't for your blog. You can isolate the good and double down on it or improve on the bad.
Ultimately, your blog will be progressing in the right direction if you take into account what's working and what's failing.
6. To Manage the Flow of Income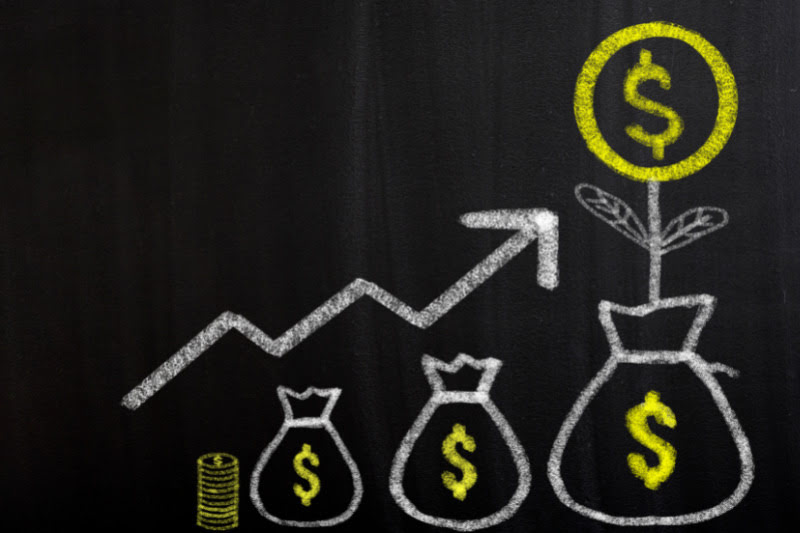 When writing a business plan you must include all the potential revenue generation channels as well as the expected expenses. You can update these parameters over time as you continue running your blog.
Unexpected expenses may crop up and revenue channels may decrease or increase. Having this factor in your business plan will help you in managing the income that you'll generate.
You can adjust the numbers accordingly using different approaches depending on whether your earnings have gone up or dropped.
7. To Set Achievable Milestones
A plan isn't a plan if there's nothing specific to work towards whether short-term or long-term.
Examples of the milestones you can include in your blog's business plan are; key objectives, the number of posts, traffic, generated leads, etc.
Putting these milestones in place will motivate you to keep pushing your blog and ultimately result in its success.
8. To Motivate Yourself
Blogging is hard and when the challenges start kicking in—you'll need every little bit of motivation you can find.
Going back to your plan during this period will encourage you to keep grinding. You'll see and understand the potential benefits you'll reap from achieving the goals set in the business plan.
Now that we've looked at the benefits of having a business plan for your blog—we need to go back to the three things I mentioned at the beginning.
Goals You Need to Focus on in Your Business Plan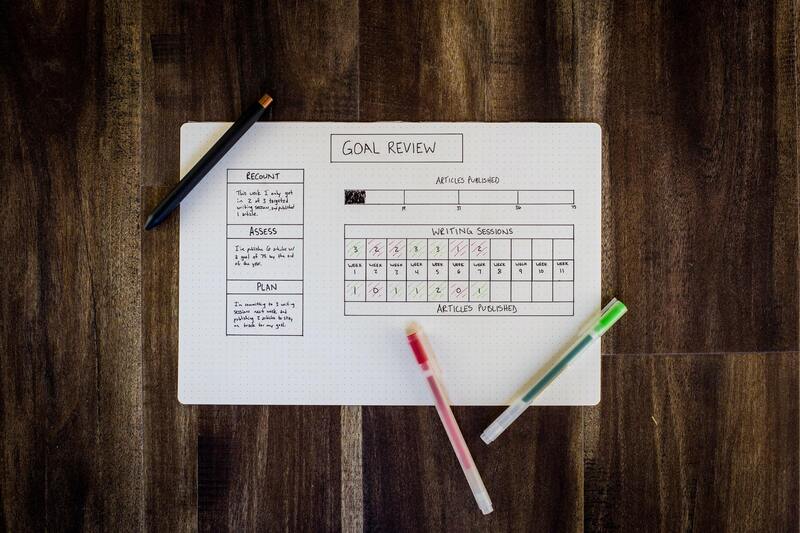 Your business plan's primary purpose is to set a clear path for you to follow to ensure the success of your blog.
The first thing you need to have in place in your plan is the goals you intend to achieve. In the case of your blogging business—here's a list of goals that you should consider focusing on because they are directly proportional to a blog's success most of the time.
The target number of visitors (daily, weekly, or monthly)
The target number of leads (if you're running a blog for your business)
The target percentage of conversions from the generated leads
The Right Time to Draft Your Business Plan
You could start working on your business plan as soon as you're done with research and are satisfied that you are ready to launch your blog.
Alternatively, you can draft it as soon as you've started your blog, are marketing it, or have started understanding the market from experience.
In a nutshell, there's no rule on when you should write your business plan. You can write it as soon as an idea strikes or when in the middle of implementing the idea.
The point is, do it whenever you can, even before you figure out what you want from your blogging business.
Writing a plan will make you understand what you're doing more. You can always tweak things as you move forward.
The Questions Your Business Plan Should Address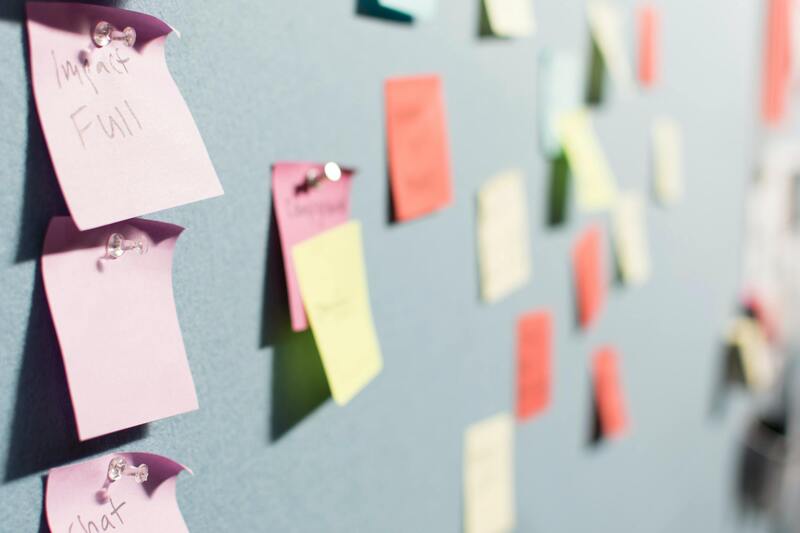 Questions need answers and when they are answered someone gets what they are looking for. With this in mind, here are two questions that your business plan should be able to answer to serve its purpose.
What are your financial plans and goals?
What's your target audience and the success metrics?
We can break down the first question further by asking these questions:
What costs will you need to cover?
How much do you intend to make from your blog?
We can also sub-divide the second question by asking the following:
Who's your target audience or customer?
Which problem do you seek to solve for your target audience?
Who's your competition?
How can you get ahead of the competition?
Who will be working alongside you?
If you manage to answer all these questions, you have a rough draft that you can easily polish up to become a working business plan for your blog.
Craft Your Business Plan Today
You now have a clear idea of how and why a business plan for your blogging venture is essential.
To make things even much easier for you, please click here to get a free simplified business plan template that I've made for you. It's what I used to draw my plan when I was starting as a blogger.
You'll need a web hosting solution and domain name at some point if you haven't gotten started with blogging already.
You can purchase either of the following plans for a special first-year price.
Also, you can read my detailed guide on how to start a blog as well as another one on how to set up a new website for your existing business.