One of the most vexing things about WhatsApp is having to save a number that you'll probably use once before being able to send a message or call. What if I told you there's a simple solution to get around this problem.
Here's a quick guide on how to send a WhatsApp message to a number that's not on your contact list. You don't need a third-party app to do it.
How to Set It Up on Both Android and iPhone
1. Go to your mobile browser (any browser will work) and type in https://wa.me/phonenumber.
2. Make sure you have the country code without the (+). For example, for a US number, https://wa.me/12025550143 would mean you want to contact the number +1-202-555-0143.
3. You'll be redirected to a webpage showing the number and a green button to CONTINUE CHAT.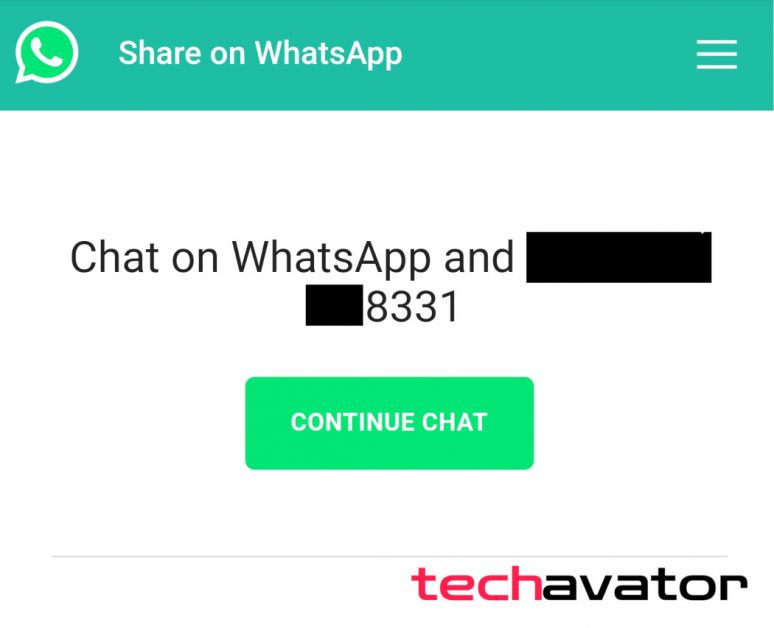 4. Tap on the button and a normal WhatsApp chat window will open on WhatsApp Messenger.
5. You can now start chatting with the contact without having to save the number.
More: Earphones not working on WhatsApp video call
Wrapping Up
The above process is simple and far more convenient than saving a number—and then having to delete it from your contact list later on.
Most of us usually forget to delete contacts that we don't need anymore.
As a result, we end up with a bloated contact list full of strangers or people we may never talk to again.
I hope this simple guide is going to improve your WhatsApp experience. If you have any queries on this topic, let me know in the comments section below.