PUBG Mobile is one of the most popular FPS games available on the iOS and Android platforms.
The game is awesome but it comes with some flaws. For instance, if you decide to create a game profile by linking it with your Facebook account—you're going to end up using your FB username/real name as your IGN (in-game name).
Now, you wouldn't want that, would you?
Here's what to do if you want to change your name in PUBG Mobile. We're also going to show you how to change your character's appearance in PUBG Mobile.
How to Change Your Appearance in PUBG Mobile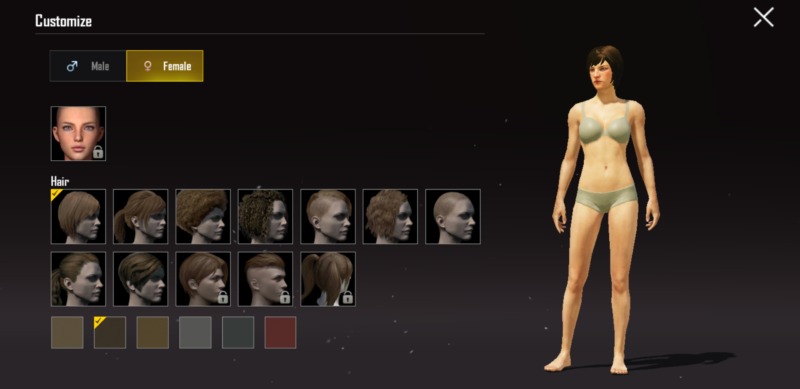 Changing your character's appearance is quite easy. If you're just starting out playing PUBG Mobile, you'll need to accumulate at least 3000 BP—which is the base in-game currency.
Once you have the required amount of BP coins, follow these steps:
Launch PUBG Mobile and tap Inventory from the home screen.
Tap the Appearance icon on the top left.
You can customize your character's different attributes in regards to gender, skin color, hairstyle, and hair color.
Once you have customized your character to your liking, tap OK at the bottom right of your screen.
You now have a revamped character to play with.
How to Change Your PUBG Mobile Name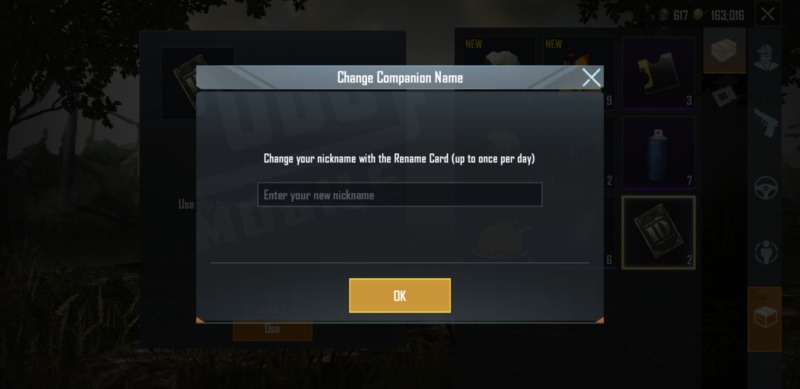 Back to the main reason why you're here—how would you change your name in PUBG Mobile when you already have one in place?
There's a simple way to go about it – you can change your name once per day as long as you have the required Rename Cards.
Here's how to use the cards:
Launch the game and tap Inventory from the home screen.
Tap the Create icon on the bottom right of the screen.
Check if you have any Rename Cards available and tap on them.
Enter your new name from the resulting prompt and tap on OK. If your chosen name is available, you can start using it—otherwise, you'll have to pick one that has not been taken by another player.
Where and How to Get Rename Cards in PUBG Mobile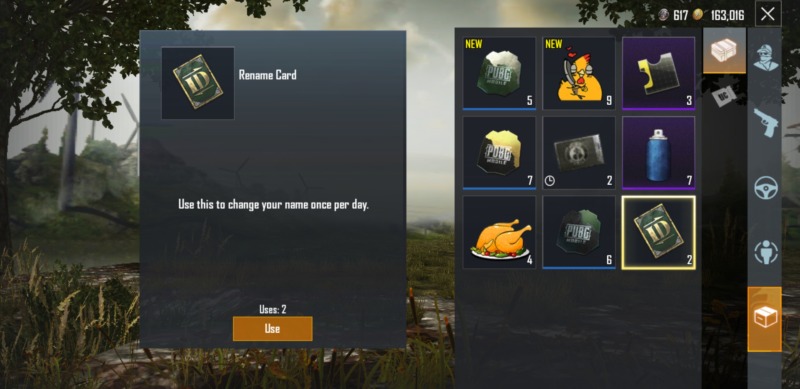 Before going any further, if you have never used a Rename Card, you probably have one or several already
Players get them as rewards as they move up the different levels in the game.
In the unfortunate event that you don't have a card, you'll have to part with 180 UC (UC requires real money).
You can also receive Rename Cards from various missions, such as Royale Pass and Returner missions.
Remember, you can only change your name once per day and a card will disappear after each name change in PUBG Mobile.