For you to succeed in university or college, you need to have effective time management skills, and that needs you to have a personal study timetable. Doing well in exams needs preparation and one of the most effective ways of achieving this is by creating a personal study timetable.
Having a personal study timetable doesn't just involve studying, it also involves things like eating, sleeping, socializing, etc. Creating a personal study timetable in school ensures that you don't forget any assignments, tests, or exams. Here's how to create a personal study timetable at the university level.
1. Get a Weekly Study Planner
A study planner is the first thing you should have when you are creating a personal study timetable in school. There are many templates you can download from the internet and print.
Fill in your study time(s) and follow it religiously. If you prefer having it as a neat book, you can buy a hardcopy planner from the stationery shop.
2. Make Your Planner Easily Accessible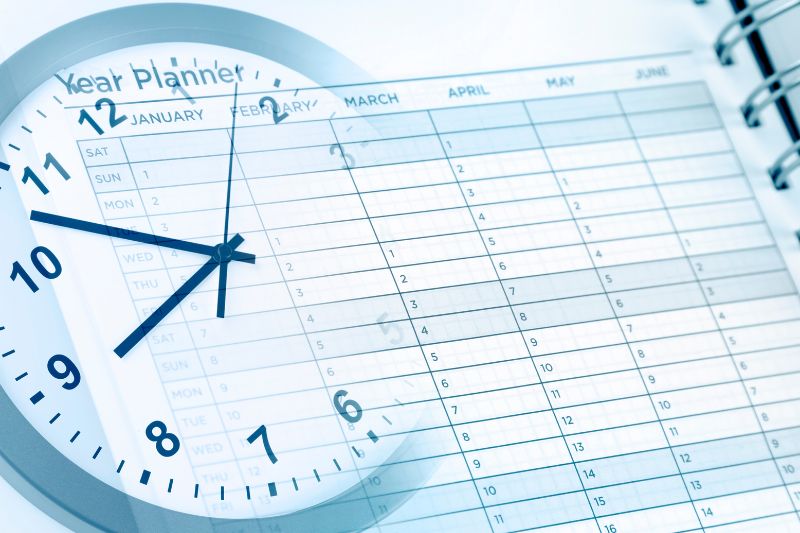 Put your planner where you can see it. You can have a physical planner and a digital one. The physical planner can be put in your study room or on the fridge while you can have a digital one pinned on your PC or your phone.
Having a planner on sight helps you to know your next activity; it also helps you to be accountable to yourself. In a nutshell, out of sight, out of mind.
3. Assess Your School Schedule First
Check your current university timetable first to see how you are spending your time at the school.  The number of hours you spend in class (contact hours) depends on your study field.
Some courses may need more contact hours while others may need extra pre-reading before the tutorials. So, how do you assess your current school schedule?
Track the number of hours you study in a week (both con-contact and contact hours)
How many hours do you allocate to entertainment (sports, going out with friends, etc)
See what you can change from your school routine
You may use a lot of time socializing with friends or doing sports instead of studying. Start by changing this—reducing entertainment by one hour and using that extra hour to study should be a good start.
4. Identify Your Learning Style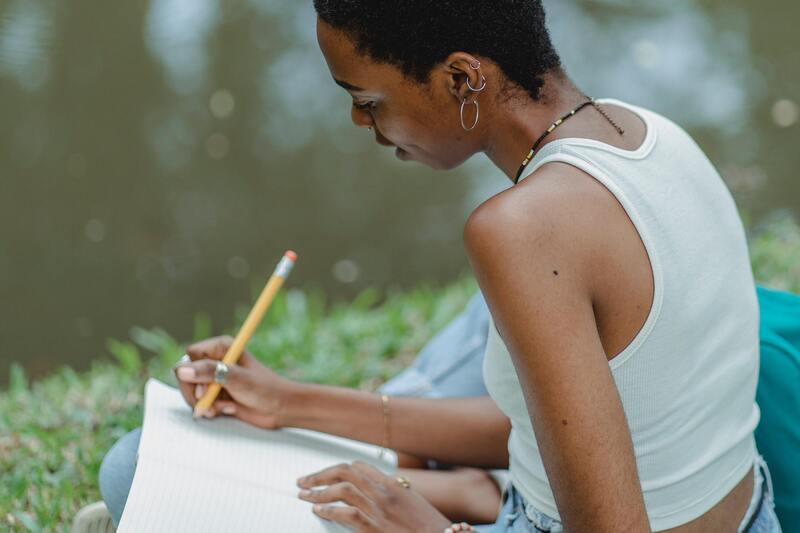 Learning is an ever-changing process and you need to know which learning style works for you. It's impossible to learn efficiently if you don't know how you learn best. You need to know if you learn better when you are alone, listening to lecturers, or as a social learner.
Before you create your personal study timetable, you should find out the type of learner you are. If learning in a group works best for you, then join as many discussion groups as possible and slot the time schedules in your planner. If you learn well alone, create enough learning time slots.
5. Set Goals for Your Semester
When you are creating a personal study timetable in university, you should have a goal or goals you want to accomplish by the end of that semester.
For example, your goal for the semester could be to attend all the lectures, it could be to finish your thesis or turn in all your assignments a day before the deadline. Having achievable and measurable goals is important.
Also, your goal could be to get a distinction in semester one. You could commit to this goal by dedicating two hours of study every day.
Setting goals ensures that you are accountable for your actions. Ensure the goals you set are experience-related and results-oriented. You should also ensure you have control over the goals you set to avoid disappointment.
6. Allocate Study Time in Your Daily Routine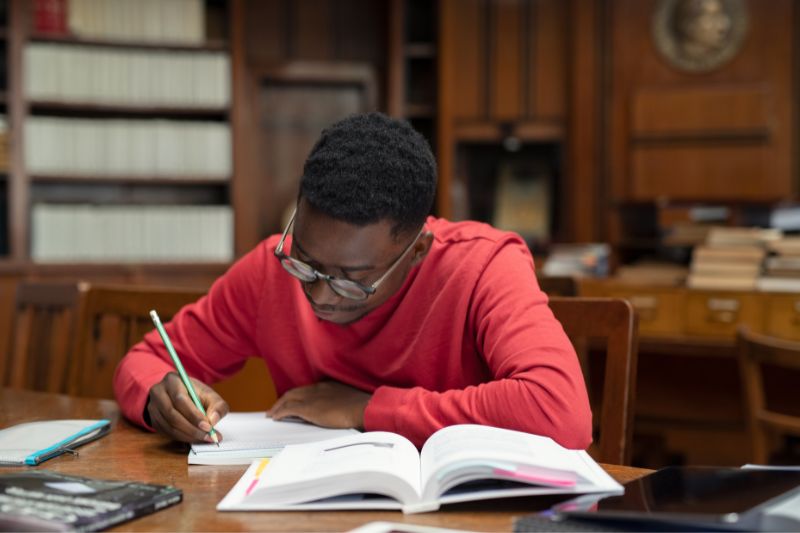 If you are to reach your goal for a given semester, then you must have study time as a part of your daily routine and ensure you stick to it. Avoid studying only when you feel like it; study consistently and you'll have the luxury of studying at a relaxed pace whenever you have a test.
To incorporate study into your daily routine, you need to know the time of the day you are the most productive. Are you a morning person or an evening person? Schedule your study time at your most productive time of the day. It could be 10 am or 3 pm. Morning or evening.
Having a study routine you can commit to is essential. Keep the commitment manageable—no matter how small, consistency is all that matters if you're to succeed. Nailing the small achievements will motivate you to gun for the bigger ones.
7. Have a Structured Study Routine
The key to productivity is having a number of breaks in between your study schedule. Have a 25-30-minute timer depending on your concentration span. After every 25-30 minutes of studying, take a 5-10 minutes break. During this break, ensure you are completely away from books or studying.
You can have 6-8 blocks of time per day which might amount to 3-4 hours of study. A few hours of focused study are better than long sessions without breaks.
8. Review Your Notes as Soon as a Lecture Ends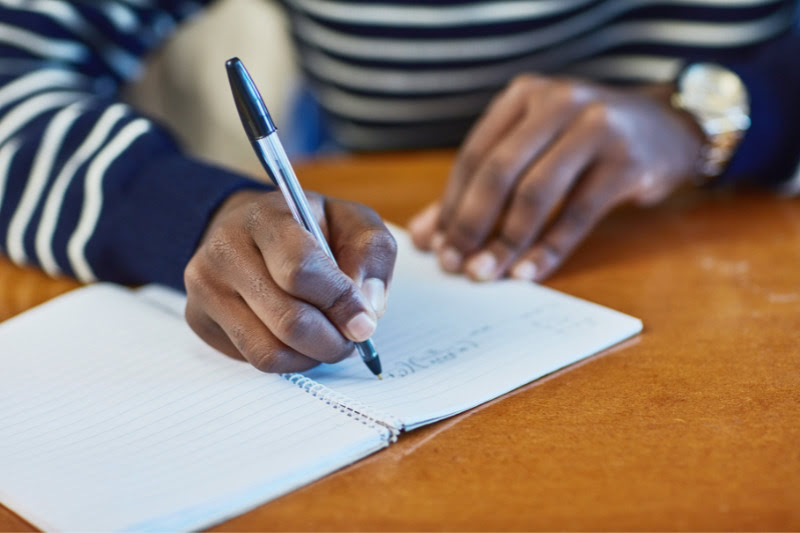 Having a full hour of reviewing study materials after the lecture is better than revisiting the notes a few days after the lecture. This approach will help you ingrain the lesson points in your long-term memory without much struggle.
Working on assignments as soon as they are handed out also has a similar effect. The goal here is to have an easier time preparing for tests because you'll have captured more content in your long-term memory.
A Timetable Will Set You on the Right Path
A studying routine will reduce your last-minute CAT or exam preparation stress. So, at the end of every week (Sundays sound like a good day), prepare a weekly personal study timetable and ensure you stick to it.
You could opt for a monthly timetable but from experience, I've found that a weekly timetable is more effective when it comes to preparing for tests even in the short term.