GB WhatsApp and FM WhatsApp are WhatsApp clone apps that offer some extra features that are not available on the original app.
Think of them as WhatsApp on steroids. I must admit the features are quite cool for people who love chatting on WhatsApp.
What Are Some of These Appealing GB WhatsApp Features?
Enhanced privacy options.
Users can hide or modify their last seen status.
Users can hide read receipts.
Ability to quickly copy a contact's WhatsApp status.
Alerts when contacts come online.
An increased file size limit when sending files.
Pinning more than three chats.
Hiding message delivery.
Ability to set up auto-replies to contacts.
And many other features that I'm unable to list.
FM WhatsApp Special Features
FM WhatsApp also has some identical features to GB WhatsApp but the latter is a bit more advanced. Some of the extra features offered by FM WhatsApp include;
Theme color customization.
Theme store for prebuilt app theme options.
Full resolution when sharing images (no compression).
Customizable fonts.
App icon customization option.
Enhanced emoji library.
Blocking the ability of a contact to delete messages sent to you.
Increased file sharing size limits.
Call blocking for select contacts and numbers.
The above features are just some that I could easily remember, there are even more features.
All these cool features may be appealing to many but using the mentioned WhatsApp mods is not as safe as many may think.
Why Using GB WhatsApp or FM WhatsApp May Be a Risky Affair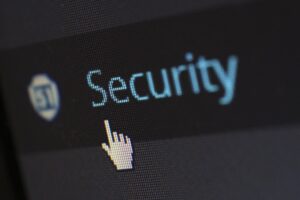 When you decide to use any of these clone apps, you'll be compromising your privacy and security. Here's a quick breakdown of why I'm saying this;
The modified apps use WhatsApp's source code. However, the code is changed to provide the extra features. I'm not a developer but I understand malicious code can be injected into such apps since the apps are downloaded from a wide variety of sites.
Apps that are not on the Play Store are most likely there because they fail to pass Google's quality and security tests. That says a lot about the likes of GB WhatsApp and FM Whatsapp.
Messages are not encrypted. With no assurance of security, messages shared on these platforms can be intercepted. Your contacts are also exposed for the taking. For this reason, if you chose to take the clone app route, never share any sensitive information like passwords, social security numbers, and credit card information through GB WhatsApp and its alternatives.
You risk having your WhatsApp account banned if you're found to be using a modified version of the app.
Other GB WhatsApp Alternatives Besides FM WhatsApp
Below is a list of all other WhatsApp mods out there but I'm in no way endorsing using any of them; they are unofficial and come with the risks I've mentioned in the previous section of this post.
WhatsApp Prime
WhatsApp Plus
OG WhatsApp
Yo WhatsApp
WhatsApp Indigo
WhatsApp Go
WhatsApp Aero
Ze WhatsApp
KR WhatsApp
Are WhatsApp Mods Illegal?
You'll definitely not have a day with law enforcement for using WhatsApp mods like GB WhatsApp, but you can earn yourself a ban from WhatsApp. Also, remember that mods do not guarantee security and privacy.
Wrapping Up
GB WhatsApp and other mods offer some enticing features besides serving the basic WhatsApp functionality. However, I wouldn't recommend them to anyone given the security risks that they pose.
Most users seem not to care about this issue but is it really worth the risk just to have a handful of features that you would easily live without?