You're probably thinking that tomorrow is the best day to do that upcoming assignment. The hardest part of getting an assignment done is to start. Getting started can be a daunting task that'll make you push the work for later.
While some people have the discipline to finish a task at a set timeline, some may have trouble beginning. This contributes to them developing a habit of procrastination. If you're one of these people, here are a few tips on how you can beat procrastination pertaining to your school work in the university.
1. Identify the Time When You're Most Productive
A personal assessment will tell you whether you are a morning or evening/night person. The biological clock brings about a natural timing of events. You can also find the unique rhythm that makes you function better when you understand how your biological clock ticks.
Some people work best at night or well past midnight whereas others thrive at dawn. You can choose to do your assignment or task depending on the time you feel more energetic and motivated. This approach will make you finish the assignment on time and avoid getting caught up by deadlines.
2. Plan Your Time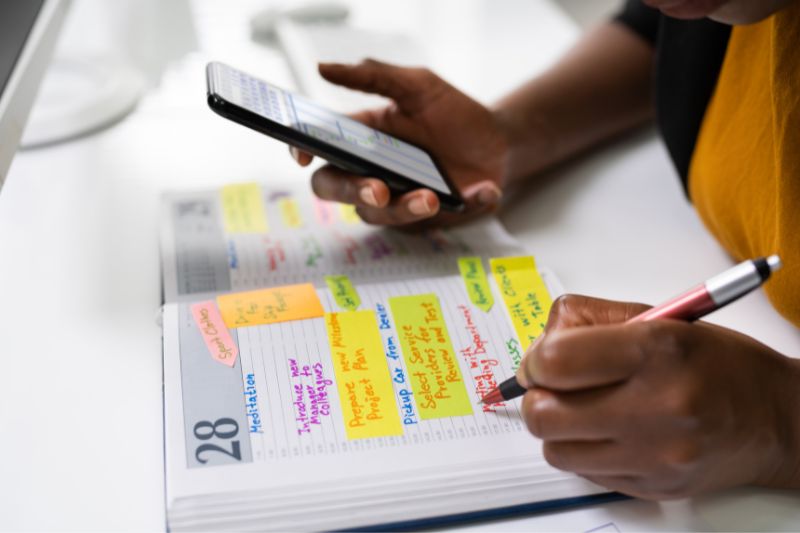 Plan the things that you want to finish every day, week, or month. One thing done will make you achieve progress rather than nothing. You can use student planning apps, reminders, or tools such as:
These tools will help you organise your class or school projects. Again, by setting reminders, you'll have enough time to accomplish the tasks before the due date.
3. Set Your Priorities Right
Most of the time, you might be disinterested to read about the topics or subjects that you consider less important. As you start university or college and before you major in the field of your interest, you might start putting things off for tomorrow because you consider them as undeserving of your attention.
To avoid this, you'll need to set priorities depending on how close, important, or due a task is. For instance, you may choose to handle a task that is due in 2 weeks rather than that one that is coming up in a month's time.
Of course, this is regardless of whether the task is among your favourites or not. It's even better when you get it done as soon as possible to reduce the backlog.
4. Work With Achievable Goals
Often, we are encouraged to always have big dreams. No matter what it is, it's valid. What if you dream of something small and eventually accomplish it without sweating much?
By setting easily achievable goals, you can finish assignments or tasks fast. For example, you can set a goal to write a page or two per day rather than ten in one day. Achieving these small milestones ensures you easily exceed your goals and encourage you to meet even more.
5. Breakdown Your Assignments Into Smaller Tasks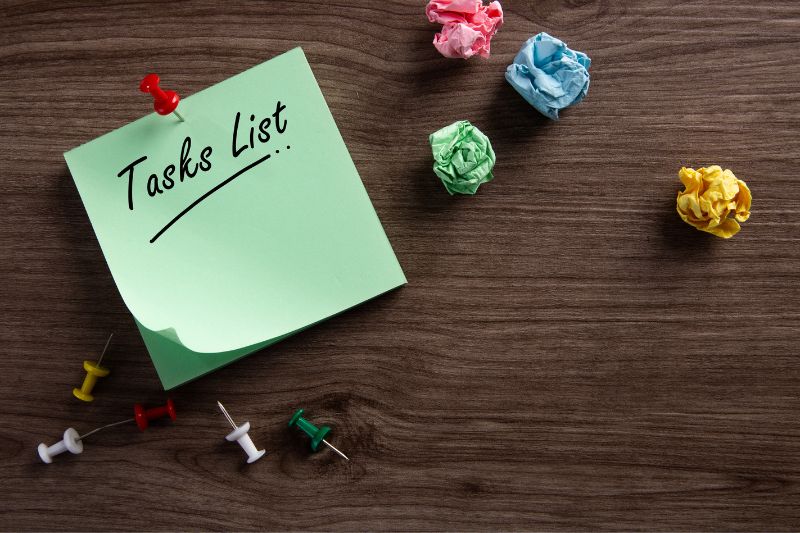 Procrastination will ultimately overwhelm you The mountain of assignments piling up after pushing all the tasks until the last minute won't do you any good.
You'll be surprised by how much you can solve or accomplish by simply breaking your work into small manageable steps. Also, when you accomplish one task, you'll be sure to get the motivation to continue with the remaining or upcoming work.
Furthermore, dividing your assignment into small and manageable tasks improves your efficiency.
6. Listen to Good Study Music
This is a deliberate effort to prevent the chance that you'll get bored as you study. Some people prefer studying in a quiet environment but most people wouldn't mind some soft background music.
If your cup of tea is studying with background music, then this is for you. For example, you can listen to classical music because it calms your mind and keeps you focused, and prolongs your attention span.
Good music soothes your brain and can bring you to the realisation that studying isn't necessarily a boring and difficult affair.
7. Avoid Distractions
Can we really ever get rid of distractions? Most of the distractions you'll experience when studying are things like:
Phone call/text notifications
Checking social media
Snacking or eating
Fatigue
Noise
Watching TV or movies
Friends!
You can beat these distractions by putting your phone on aeroplane mode, eating before you begin the task, finding a calm surrounding, or interacting with friends after finishing the task.
Distractions are the enemy of progress and they'll consume and waste a lot of your time. When you constantly check your social media and respond to texts or phone calls, you tend to push tasks ahead because they contribute to the mentality you don't have enough time.
8. Set a Timer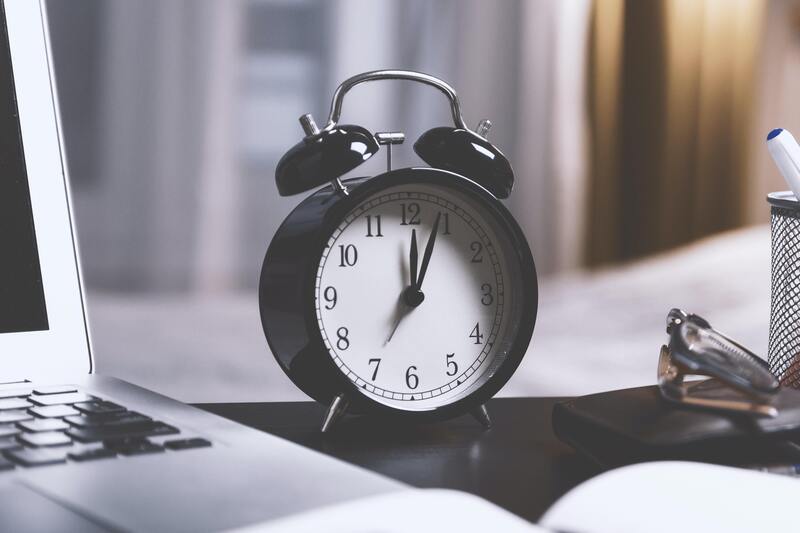 Set a time frame that you'll be working through. You shouldn't spend hours tackling a task that can be completed in a few minutes. Having a timer will encourage you to do something substantial, as you will allocate time for specific tasks.
When you set a timer on your phone, ensure you only take a break when the timer goes off. With this approach, you'll build on your self-control and discipline which are the best qualities needed to overcome procrastination.
9. Reward Yourself
You should reward yourself only after you've finished givens tasks or assignments. For example, after grinding through the topics you initially didn't find stimulating, you can give yourself a tap on the back after you finish handling them.
Reward yourself by taking your favourite meal, listening to your favourite music genre, or engaging in your favourite hobby. You can also achieve this by calling your friends and hanging out at your favourite chill spot. There will be nothing as fulfilling as knowing you don't have any pending tasks.
"You cannot escape the responsibility of tomorrow by evading it today."

Abraham Lincoln
Beating Procrastination Is the Beginning of Success
Chronic procrastination will derail your academic success in college or university. Taking the above steps will minimise the chances of falling into the abyss of procrastination and ultimately academic success.
Procrastination will not only hamper your academic success but also your future responsibilities and career. Taming it earlier while you're still in school will also increase the chances of succeeding in life in general as an adult with responsibilities.